Rob weaving at his favorite loom.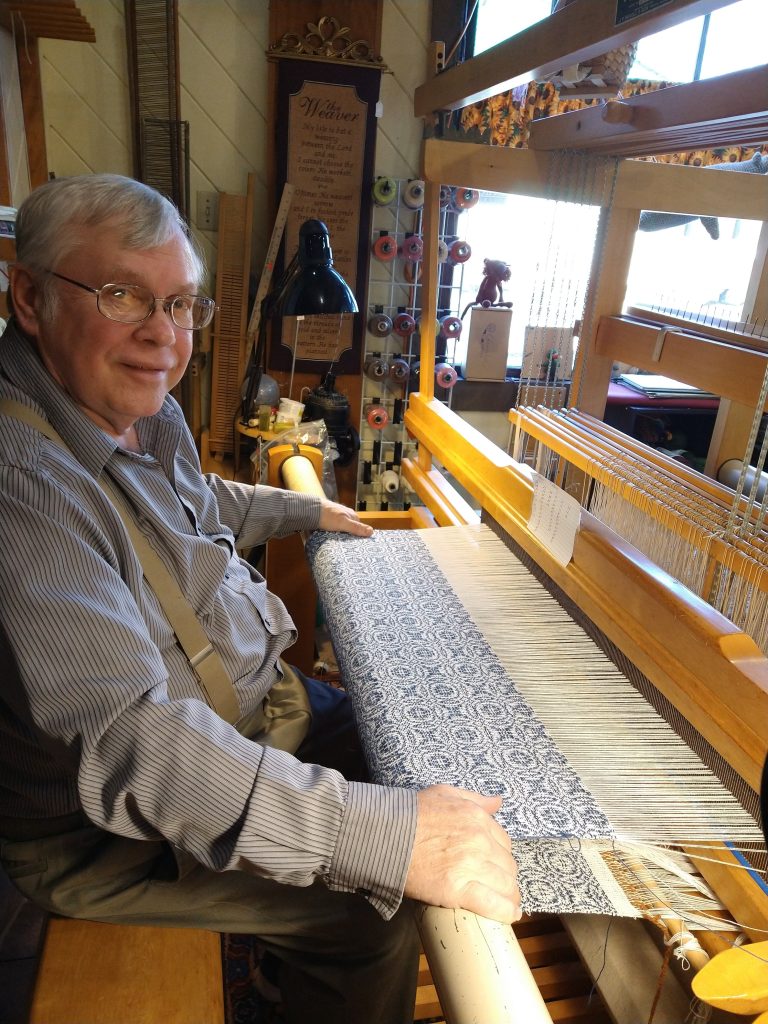 Manchelopis Yarn from Wool Dreamers!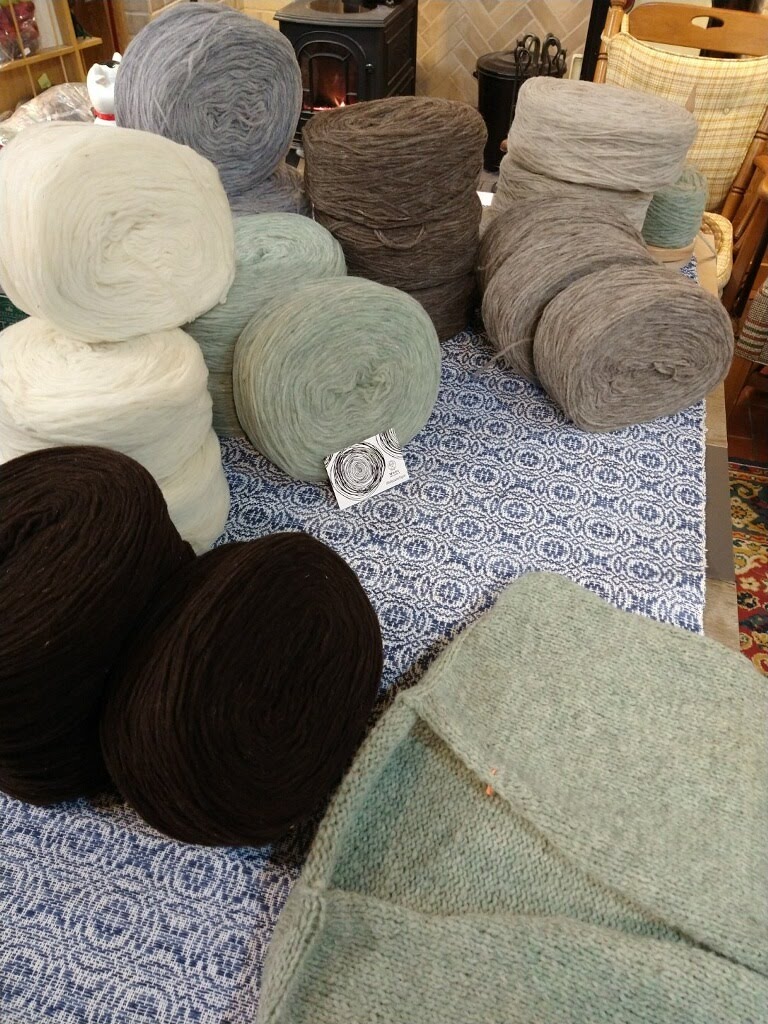 Our Fiber Arts Studio is currently a "brick and mortar" shop. We believe that fiber arts should be passed "hand-to-hand" and that requires personal contact. Our shop has become a meeting place of our fiber community.
As a resource to that community, we offer many beautiful yarns; spinning supplies and fiber; weaving supplies and materials; notions; knitting needles and crochet hooks, kits; books; patterns and MUCH more! Visit our Products pages to see all that we offer!
The shop has become more than just a place to buy yarn. It's a place where kindred spirits meet. Where true colors are not just in the yarn, but in the people who gather there. Warmth comes from the hearth and from the hearts of those who frequent it. The atmosphere of welcome comes from the blessing of God.
A New Way To Shop
In this time of "new normal", there is a safe way to shop without going online. Contact us for an appointment and we'll open the shop for you. You'll be the only customer in the shop. Appointments are available Tuesday through Saturday between 10am and 8pm.
Explore Our
products, tools, and classes